LYRICS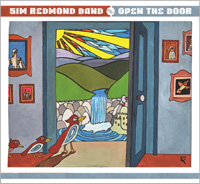 Breakdown
this is just a little song to help you get through those times when your heart is heavy the world's weighing on your mind when you're depleted just put it on repeat it's alright

Chorus:
if you break down, we'll be around

if you need some groovin, just to get your blood moving, alright if there's nothing but grey sky, you need some sunlight, alright and if you need to hear it, just to lift up your spirits, alright

Chorus:
if you break down, we'll be around
if you break up, we will take up the slack, until you're back

sooner or later we all need an elevator, to lift us up

Open the Door
Open the window, let the wind blow on your skin dont ever forget to open the door and let life in there's nothing more beautiful than the sun shining on your face there's nothing more true than all that you do and all that you say

Chorus:
but please dont grow up today, not today just stay with me now and play with me play

You will do great things, we'll say we always knew you would you will disrupt the evil and corrupt, just by being good yeah you got the future of this world right in your hands but for now wont you build me a house or a castle made of sand

Bridge:
If you get lost I'll help you find your way home You will always know that you are not alone You bring so much joy to everyone you know you open the door

Nothing I Can Do
I can almost touch your hand, but then theres something I dont understand I can almost feel your heart, but then there's something keeping us apart I can almost read your mind, but then there's something there that keeps me blind but when I put it away to hang, it comes back at me like a boomerang

Chorus:
no I just cant shake it there's nothing I can do this feeling that I've got for you there's nothing I can do

many many years ago, a seed was planted that began to grow and through the days and centuries, many fruits were born from that tree and of the sweetest ever tasted, was yours and mine come on let's not waste it

Bridge:
it keeps on rushing like a waterfall and these emotions they wont fade at all an old car that just refuses to stall like a rain that just wont fall

strange times we're living in, sometimes I lose my mind but i'm not giving in no it may not keep me sane but it keeps on coming like a hurricane

All I Ever Want
Chorus:
All I ever, all I ever want All I ever, all I ever want All I ever, all I ever want all I ever, all I ever want is you

you make the night time come alive you make the light shine from the skies you got a special pull on me more powerful than gravity or maybe it's a whole other atmosphere that you take me to whenever you come near I want you so much that it's just not fair I want you so much that I just dont care

just like the time tends to slip away just like the words that I meant to say just like the keys that I cant find searching on my knees as if I'm blind but if I ever lost a woman so fine I'd be pressing rewind, wishin you'd still be mine so listen to me girl now please dont go cause there is just one thing that I know

Bridge:
but can I grab a hold of a shooting star, and never let it slip away and even when we're galaxies apart, believe in me when I say

and everybody thought that I was dreaming but I knew it was more than just a seeming yeah everybody thought that I was dreaming but I knew I'd found something to believe in

Pieces
What do you do when you've lost a piece of you how do you cope when it's taken over you What do you say when it's been years and you still feel the same cause you know it's love and you can't walk away I went half way round the world just to find some relief I went half way round the world just to find some pieces of me

Chorus:
I'm just trying to keep a little peace in this heart
but living in this crazy world it's sometimes hard
I dont know know where I'm going I only know where to start
by just trying to keep a little peace in this heart

What do you do when you know you should walk away after all the games that you never meant to play I went half way round the world just to find some relief I went half way round the world just to find some pieces of me

Bridge:
rest stops, road signs, passports, state lines, I'm tired of dancing around the truth, cause it's love and you know that you feel it too


One Sign
I am a burning star you are a cool lake but I'm falling so hard I'm scared I might break

Chorus:
Just give me one sign please just this one time just give me one hope please just dont say no

I am a flying kite you are a warm breeze I'm at your mercy now you got me beggin baby please

Favorite Song
Two little birds way up high in the sky dancing by I am renewed, a simple truth, simple proof i'm alive and that our dreams are enough to pick us up, to fly

Chorus:
I wanna go higher than an aeroplane, faster than a one-way train to another galaxy, baby wont you come with me

one burning sun, a flash of light and it was right, gave us life from settled dust, there was us, there was trust and there was love through the love and any pain, we will rise, rise again and again

Chorus:
I wanna go higher than an aeroplane, faster than a one-way train to another galaxy, baby wont you come with me, farther than a rocket ship, to where the stars all live we can sing your favorite song, baby wont you come along along, along, with me

one, out of the blue, becomes two, like me and you I think we knew all along we belong, we cant go wrong, so babe come on let's sing our song

All For You
I crossed the line so many times, I did it all for you I broke the law, when no one saw, I did it all for you I played along, I sang a song, I did it all for you that's how its been and I'd do it again, I'd do it all for you.

I played a hand, I broke a man, I did it all for you I built a house, I killed a mouse, I did it all for you I chased our dreams and babe it seems I did it all for you that's how its been and I'd do it again, I'd do it all for you

Chorus:
You opened my eyes, you took me so high, you helped me fly You opened my heart, you set me apart, you helped me fly

I took a stand, I gave my hand, I did it all for you I gave my word, you can rest assured cause I did it all for you I had a band that was big in Japan and I did it all for you that's how its been and I'd do it again, I'd do it all for you

Save Me
Chorus:
Come on baby, I need your love to save me
come on darling, I know you hear me calling

I saw you coming from your door your beauty like no one before and in that moment of sursprise I saw the love shine in your eyes but that light quickly disappeared, replaced by all your pain and fear I know that I have made mistakes but please let my love take their place

ever since we've been apart I have a hole right through my heart and every time that cold wind blows, my heart is so exposed and I know it will be hard to, but we must try to start anew before our best years pass us by I need you back here by my side

Bridge:
Just give me one last chance lets just have one last dance Just give it one more try before you say goodbye

Just to Remind You
Girl I'd do anything to prove my love to ya there's no song I wouldn't sing if I knew it would move ya If love is a battleground I'll be your warrior cause nothing can stop me now I'd do anything for ya

Chorus:
I wrote down this song girl just to remind you
I traveled this whole world just to remind you

If you were a shining star I'd be your planet a riddle to figure out, I'd understand it as sure as the birds will sing, sing us their love songs I would do anything to keep our love strong

Bridge:
I would do most anything to receive the love you bring
I would go most anywhere to show you just how much I care

Goodbye
I wanted to give you my heart I wanted it right from the start I wanted to give you my love I thought it was sent from above I wanted to give you the sun, the moon, the stars up in the sky I wanted to give you the land the sea so endlessly I tried

Chorus:
but I cant try no more its been too many years
and I cant cry no more its been too many tears
and now it's time for me to finally say

I wanted to give you my life I wanted to treat you right I wanted to give you my hand I wanted to understand now what in the world am I to do if loving you wont work I wanted to give you everything but everything just hurts

Chorus:
but I cant try no more its been too many years
and I cant cry no more its been too many tears
and now it's time for me to finally say goodbye, goodbye, goodbye, goodbye

I wanted to give you my heart I wanted it right from the start I wanted a love that would feel so real it would never fall apart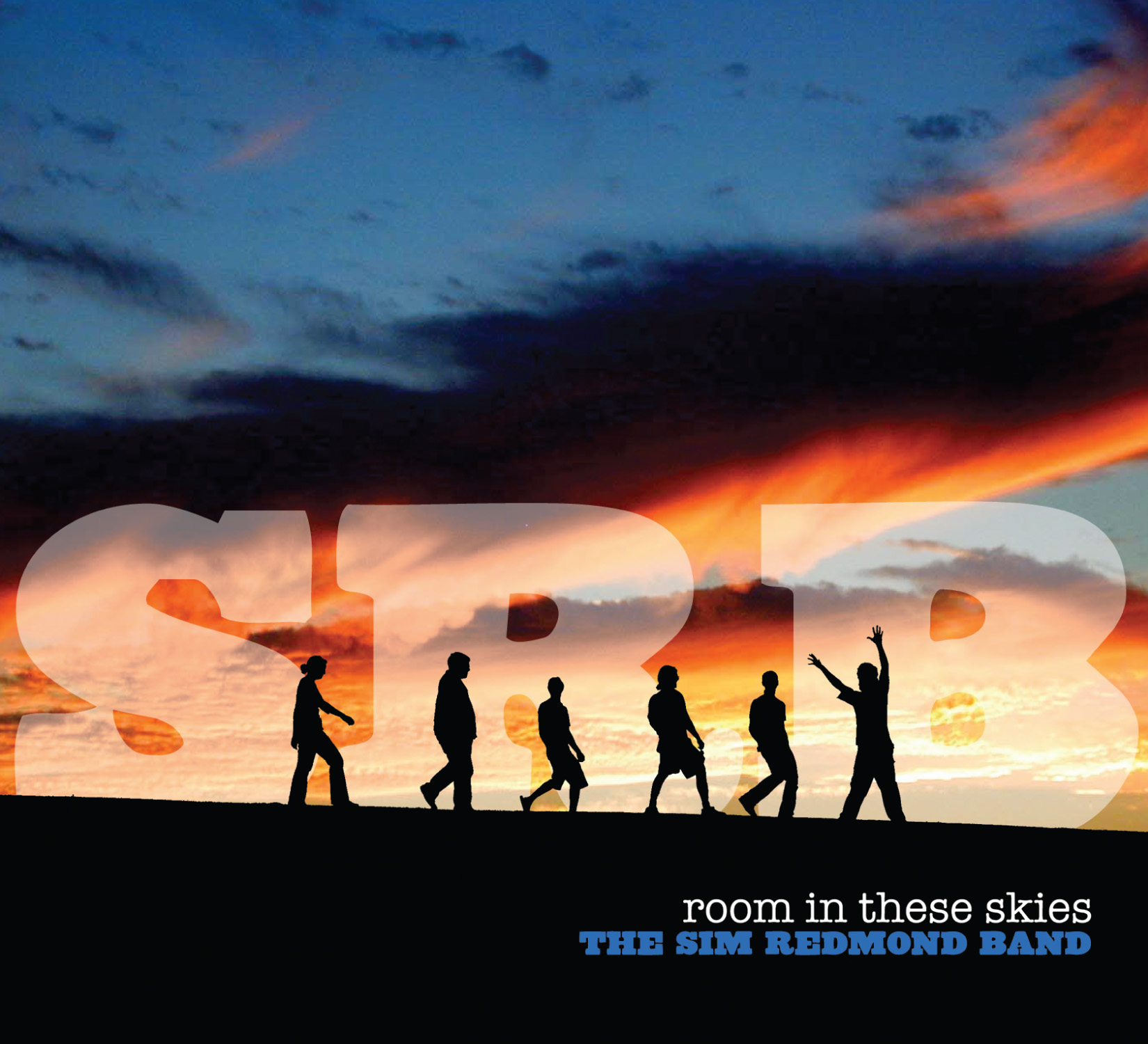 Roll A Few
Take a walk to the end of time find a way around a straight line everything is not what it seems every word is not what it means
The band that's playing inside your mind they broke a string and they're losing time the singer's drunk and the drummer's stoned and suddenly you feel all alone
Chorus:
and the rain falls and the wind blows, life can make you feel so exposed but then the sky clears and the sun shines, and soon enough you'll be feeling fine
If you run up against that wall pick up the phone and give me a call we can talk til we both turn blue or better yet we can roll a few yeah, maybe we could just roll a few

Take Me
Sometimes you do sometimes you dont, sometimes you will sometimes you wont. Sometimes you're warm like a cup of tea, sometimes you wont even pick up the phone. But my patience is wearing thin, I'm knockin on your door, just let me in. Dont leave me standing out in the rain when we could be together again.
Chorus:
Take me baby, take me momma You can have me whenever you wanna Take me baby, take me darling I'm giving you everything, just take it all in.
You were like a thief in the dead of night, you stole my heart under the moonlight or maybe I just gave it away I'd waited my whole life for someone to share all my hopes and dreams for someone who cares about what it means to bring some good into this cruel world wont you bring some to mine girl.
I've waited my whole life to find something so right
But until that day arrives I'll be caught up in your tide. Just another fish in your sea, waiting for you to come and take me.

Pass Me By
Let this whole world pass me by, close my ears I would close my eyes I would leave it all far behind just as long, long, long as you were mine
Jump right off of this sinking ship just to hear those words coming from your lips I would leave it all far behind just as long, long, long as you were mine
No more war, there'd be no more lies, no more greed covered in disguise I would leave it all far behind just as long, long, long as you were mine
All the things in my life that I've owned I would leave in my car by the side of the road I would leave it all so far behind just as long, long, long as you were mine

The Time Has Come
Lately it feels my voice has been washed to the sea lately it feels my choice has been taken from me they're building a house of cards and eventually it will come tumbling down on the powers that be
Chorus:
The time has come, today is the day the time has come, we've all got to lead the way
Dont give up little darling, dont you see (you got to) spread your wings if your falling, or call on me The stronger the winds that are blowin, the stronger the tree together we are an ax and we're sharp and ready
Chorus:
The time has come, today is the day the time has come, we've all got to lead the way I believe that its not too late the power of love is much too great
we spent such a long time running, and swimming upstream its been such a long time coming, a faraway dream but now that dream is not so far away, its right within reach I can see the coming of a new day, come and see it with me.

Room In These Skies
I still remember the first time I saw you even though I'd seen you so many times before just like the sun come from behind the clouds you opened up the door to things I hadn't seen before but I can see them now
Chorus:
There's room in these skies for dreams like yours and mine Wherever you go I wont be very far behind
Your road goes your way and mine goes mine and I might have to take a trip from time to time but at the end of the day I still know my way home and you can bet its in your arms cause your home is my home
Chorus:
There's room in these skies for dreams like yours and mine Wherever you go I wont be very far behind I dont want to leave to here without ever having really lived I dont want to lose you cause babe I've still got a lot to gave
Just like a tree reaching for the sky you're not afraid to dream and neither am I no matter what I can assure you girl my roots will remain undisturbed, buried deeply in the earth cause baby you're my world

I'm Standing Now
I don't know when I began to go down that darkened road but when I first laid my eyes on her it lightened up my load
I've been down for oh so long but I'm standing now and I just want to sing this song, you showed me how
I don't care if I'm a millionaire or if I'm poor as dirt an empty pocket's not an empty heart and only one can hurt
I've been down for oh so long but I'm standing now and I just want to sing this song, just keep it going round
it was a long way to be from home but I got back somehow it was a long time to be alone but I got you with me now
I've been down for oh so long but I'm standing now and I just want to sing this song, I gotta let it out
I've got a reason to go on I've got a reason for this song I've got a reason to grow old something cant be bought or sold I've got a reason now.


COME AND GONE
Another year has come and gone another one on the way another broken-hearted song to the one who let you get away to the one who never got it anyway
Feel the cold rushin in flowin thru the cracks in your heart you know the end before it's done you can tell by the way that it starts
Chances are something you're given chances are something you take the chance at this love that you're wastin could be the biggest mistake that you make
Thought you needed time to grow thought in time you'd grow to know that no matter how far you get you're still not ready yet
And it tears me in two when I hear you say that I'm gonna break your heart when I'm not the one walking away
Go on now and travel on and may the road be good to you may you find peace of mind at the loneliest times when the world's beatin up on you

Fun & Games
So come on and look at what you've done, you're running round like a loaded gun, woah So come on this aint no fun and games, you're runnin round making me feel crazed, woah
chorus:
Cause I dont wanna be a memory up on your shelf and I dont want to end up all alone and by myself
So come on babe it's not too late, nothings broke that we cant replace, woah You know the love that we create gonna, make the world a better place, woah
The love that we have, it dont come around everyday and you dont go and you dont throw it away Your fun and your games aint nothin but trouble and pain baby dont go, baby dont throw it away
So come on and look at what you've done, somebody better call up 911, woah So come on this aint no fun and games, you play with fire you go up in flames, woah
chorus:
Cause I dont wanna be a memory up on your shelf and I dont want to end up all alone and by myself and I dont want to waste away my days without your love and I dont wanna play the games you play with our love

1000 Years
Chorus:
If a thousand years go by I wont let this love die If the world no longer turns, this fire will still burn Even if the sun refuse to shine, I'd be warm enough inside Even if the skies lose their blue, I wont stop loving you
girl I know it's hard to play your cards against all odds and risk a broken heart dont know what I would do if I'd been through what you been through, dont know where I would start to pick it up again and trust again it must of been hard enough to get this far but I wont let you down so trust me now when I tell you for me there is no one else
and if there's battle lines being drawn I wanna know just which side you're gonna be on cause I intend to defend to the end this love that couldnt be wrong and I believe that you and me were destiny ever since the day we were born into this world believe me girl when I tell you, for me, there is no one else
No matter where you are, we're never far apart No matter where I go, this love is right in my heart No matter what comes our way, this love is gonna stay right here No matter what they say, this love could last a thousand years

Baby I
Baby I just need to know that you'll miss me when I go Baby I just need to hear that you want me to be near Baby I just need to see your loving eyes looking at me Baby I just need to feel your tender touch to know this is real Baby I
Baby I might end up the fool a small price to pay for loving you Baby I might end up the clown not knowing which way is up or down Baby I
Baby I truly believe I was meant for you and you were meant for me Baby I want to sing you this song cause a feeling this strong just cannot be wrong Baby I need you to know That I miss you when you go Baby I need you to hear that I want you to be near Baby I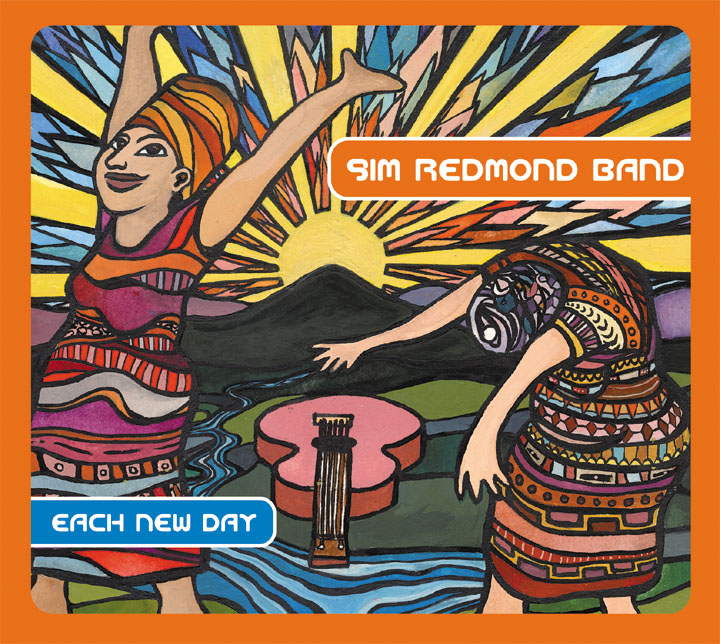 Pink Guitar
People say dont live in the past, live each day like its your last, but you should try it in reverse, live each day like its your first.
Chorus: I believe this is precious time, I believe you are one of a kind.
You run along with no fear in your heart, you play your song on your pink guitar, and all the joy thats in your eyes, reminds us of whats good in life.
So lets take a lesson on happiness from those who live their days in the simplest ways.

Lately
Lately I've been thinking about nothing, lately I feel so far away, lately I'm like the falling rain, hit the ground and slide away.
Maybe I just need a change of scene, but all I find is more of the same, maybe love is just a rainbow, get too close and it fades away. It fades away.
Chorus: I want nothing more than to be with the one I adore.
Lately I've been thinking about all the time, that I've wasted inside of my mind, lately I've begun to see things anew, lately I've begun to see you.
Maybe this is how life is meant to be, like a ride on the deep blue sea, some days the storm almost blows me away, some days so peaceful i think I can stay. I think I can stay.
Lately I've been thinking about everything, lately I'm not so far away, lately I'm like the rising sun, full of hope for each new day. Full of hope for each new day.

Ray of Sunshine
rain outside begins to fall, that dont bother me at all, I can still feel the warm sunshine, I feel it everytime that I've got you on my mind.
Chorus: Baby you, you're so fine, you're like my own little ray of sunshine, you're on my mind it seems like just about all the time.
the day has turned to night, darkness swallowed all the light, everyone is walking blind but I can still see fine, I've got my own little ray of sunshine.
I dont know which way to go without you, I cant see in front of me without you, All I am dont mean a damn without you.

Just Right
If I could be anyone, anytime, anywhere, I would be me with you right now just sitting here. If I could have anything that I could wish for, I would want just whats in front of me and nothing more.
Chorus: Its just right, its just right, its just right, darling its just right.
If I could go into my past and erase mistakes, I would tell you I've no regrets, nothing to replace. If I could know just how my future was gonna go, I would tell you that I would rather not ever know.
I fell asleep last night and began to dream of distant hills gentle valleys and rolling streams, on my arms there were wings that would take me there, and my soul was so free I was light as air. So I flew to this far away paradise, and I stayed til the coming of the morning light, and when I woke it was then that I realized, the place in my dreams was laid out right before my eyes.
If my heart is an ocean, I will swim to the depth of devotion, If my soul is a river, I'll be searching these waters forever.

Potholes
Pothole in the middle of the road, a tire gone flat, and you wonder, did you deserve that? Love used to shine through you like a shooting star, but that feeling now seems so far.
Chorus: Please dont give up on hope, on trust, on love.
Time can be cruel or be kind, remember whats lost and you'll find, you better believe in what brings you back home. Our hearts have more love than we know, our dreams are more real than we show, we keep ourselves hidden, holding us back.
Chorus: Please dont give up on hope, on trust, on love. Please dont turn your back, close your eyes, or lose track of love.
Looking down that long stretch of road, not knowing just where it will go, temptations are pulling you back. But dont forget your family, your friends, cause thats where the road always ends, it leads you right back to your heart.

All I Ever Had
This will not be the last time we have a mountain to climb, we have already come so far. Just look across the hill, time might as well be standing still, my love for you will never change.
Chorus: Baby dont cry, stay by my side, the sun will rise.
I'll light the fire, I'll lay down beside you, we'll let the warmth into our lives. Warm summer wind blows, we'll open the windows, we'll let the light into our lives.
All I ever want, all I ever need, all I ever had is you.

Carry On
On the radio, sad song playing slow, it must have been written for you, all the words just ringing through the night.
Chorus: Even when all of your skies are grey, rain outside washing your hopes away, tears from your eyes wont fall in empty arms, I will be here to help you carry on.
The clouds have sunk down low, they're outside your window, but I will help you to see clearer, all the good, I'll be your mirror.
Low tide will soon rise, it can happen right before your eyes, and everything you're searching for, you will find and so much more I know.
On and on, on and on, on and on.
Would you believe something so good could come your way, you were gonna leave, arent you glad you chose to stay? Now you're living in full color and your world is not so grey, yeah I knew you had it in you, I'm so glad you chose to stay.

Hanshin Tigers
Hanshin Tigers, ichiban, come on, you know they're ichiban.